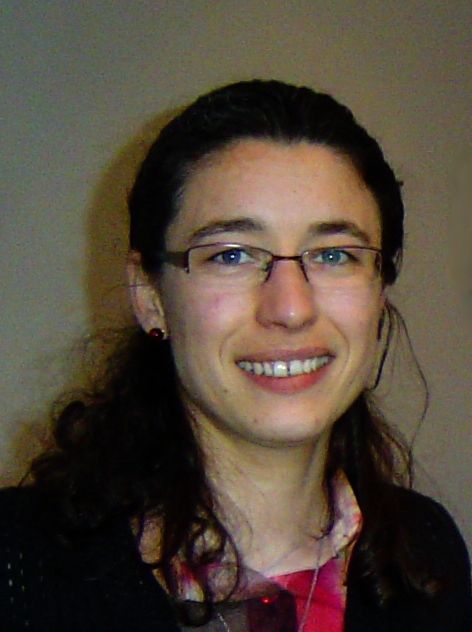 I am driven by a general fascination with how the immune system works to help us fight infections as well as avoid mounting autoimmune responses.

I will dedicate these pages to:

present my past and ongoing lines of research,
highlights the recent articles that I find interesting in the Latest News' section,
and finally use it as an opportunity to give access to my CV!
I hope you will enjoy it and find it useful!
Since 2011, when I moved to Portugal and joined the laboratory of Professor Bruno Silva-Santos at IMM, I developed a growing interest for the "innate-like" population of T cells that express a gamma delta TCR (γδ T cells). In Bruno's lab it is really easy to get passionate about γδ T cells! They are the main toys of the group and they are studied in steady state for ontogeny and homeostasis as well as in many different types of immune responses such as infections, autoimmunity and cancer.
In this favorable environment, my projects aim at identifying new molecules and mechanisms that will help us understand the way γδ T cells are immediate effectors in vivo, notably in producing the pro-inflammatory molecules interferon-gamma (IFN-γ) and interleukine-17 (IL-17).
Our knowledge about γδ T cells, (which were discovered in 1984), lags behind that of conventional CD4 and CD8 T cells, because in blood and lymphoid organs they only represent a small subset of T cells. By contrast, they are found at high abundance in the gut mucosa and the skin.
γδ T cell main characteristic is that they exit the thymus and colonise secondary lymphoid organs already all set to immediately respond to stimuli by secreting IFN-γ or IL-17. This strikingly contrasts with CD4 T cells which require prolonged cytokine-driven polarization to secrete thee pro-inflammatory cytokines. Thus, my goal is to get insights into the molecular pathways that control the production of cytokines by γδ and CD4 T cells in vivo during immune responses. Indeed, it is still unclear as to whether these two cell-types follow similar or distinct rules.
This specific feature of γδ T cells earned them the noble titles of "first line of defense", "bridge between innate and adaptive responses" or the warrant of the "lymphoid stress-surveillance". This is rightly deserved since γδ T cells play protective roles in many infections including M. tuberculosis, E. coli, Listeria, Plasmodium, Leishmania, Salmonella. Like CD4 T cells, γδ T cells participate to the development of autoimmune pathologies, such as experimental autoimmune encephalomyelitis, collagen induced arthritis, psoriasis, uveitis and keratitis. They have also been shown to have anti-tumoral properties in some cancer model systems studied. Finally, γδ T cells can act by directly influencing adaptive immunity, for instance by amplify IL-17 production by CD4 T cells and thus exacerbating autoimmune encephalomyelitis.
Identifying the intrinsic and extrinsic molecular mechanisms that selectively control cytokine production by γδ or CD4 T cells is essential to envisage manipulating immune responses in vivo. On the long term this work should open up novel ways of to either induce desirable γδ and CD4 T cell responses such as during infection, or moderate γδ and CD4 T cell responses when this produces harmful effects such as autoimmune disorders.